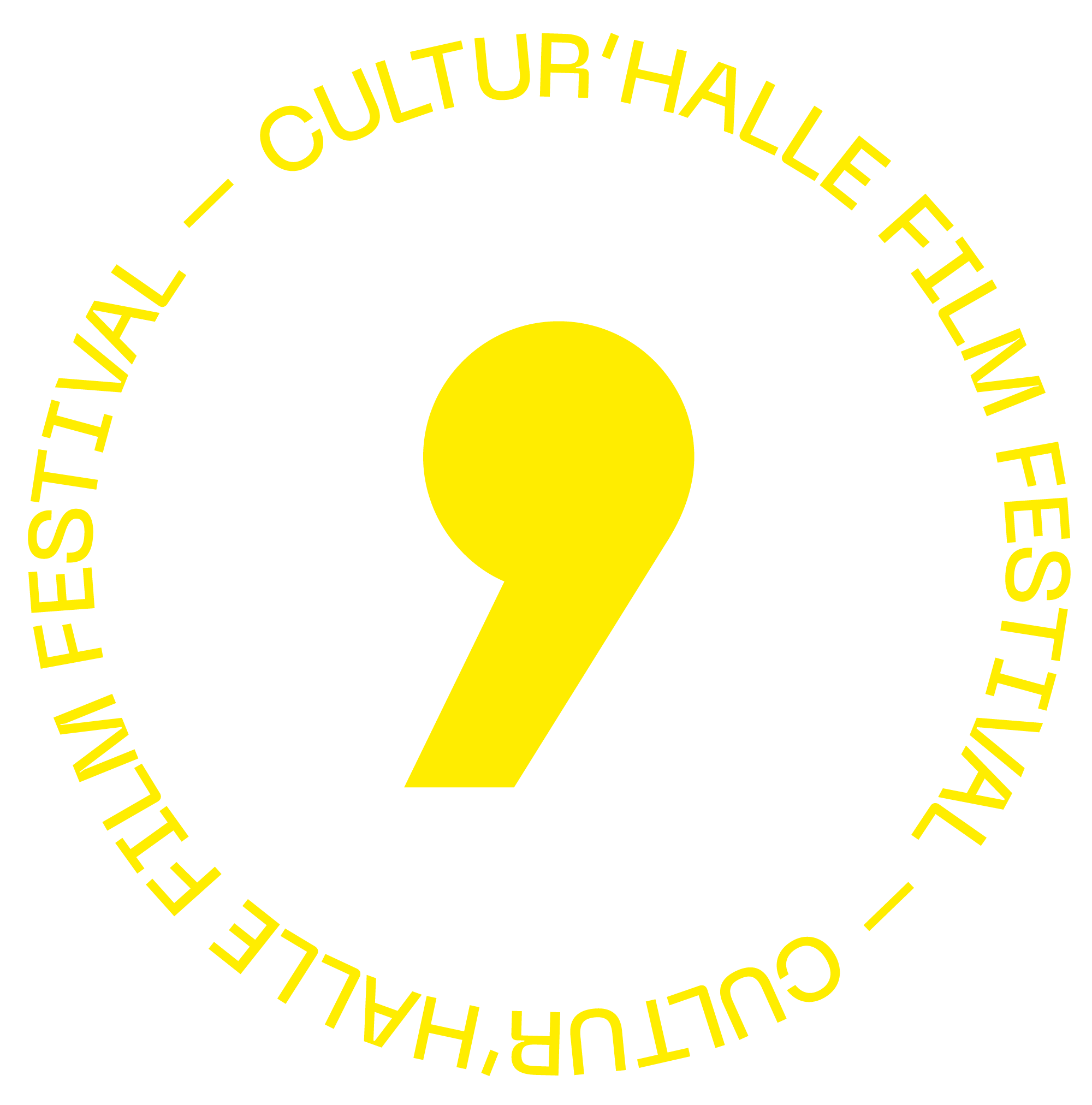 Cultur'halle Film Festival (CHFF) is a festival of contemporary art short films.
This festival is organized to promote and enhance modern experimental short and medium-length films, to honor avant-garde artistic productions in cinema as well as to create encounters and share ideas and creations. A living festival.
– 2023's official selection coming soon ! ALINE & ATEMIT 8'49
1941
The eyes of the world are riveted on the rise of the Third Reich.
Under the pressure of the Second World War, France doubles the demands for participation of its colonies. It demands more forced labour, more taxes and military conscription. Senegal was no exception.
ROKHAYA BALDE | VO (FR) | 8 min 49 sec | 2021 | Switzerland A body is 3'8
Antonio José Martínez Palacios was going to be the biggest Spanish musician of the 20th Century. Unfortunately, he was incarcerated and executed without a trial at the age of 33, at the beginning of the Spanish Civil War.
JAIME DEZCALLAR | VO (ES) | 3'8 min | 2021 | Spain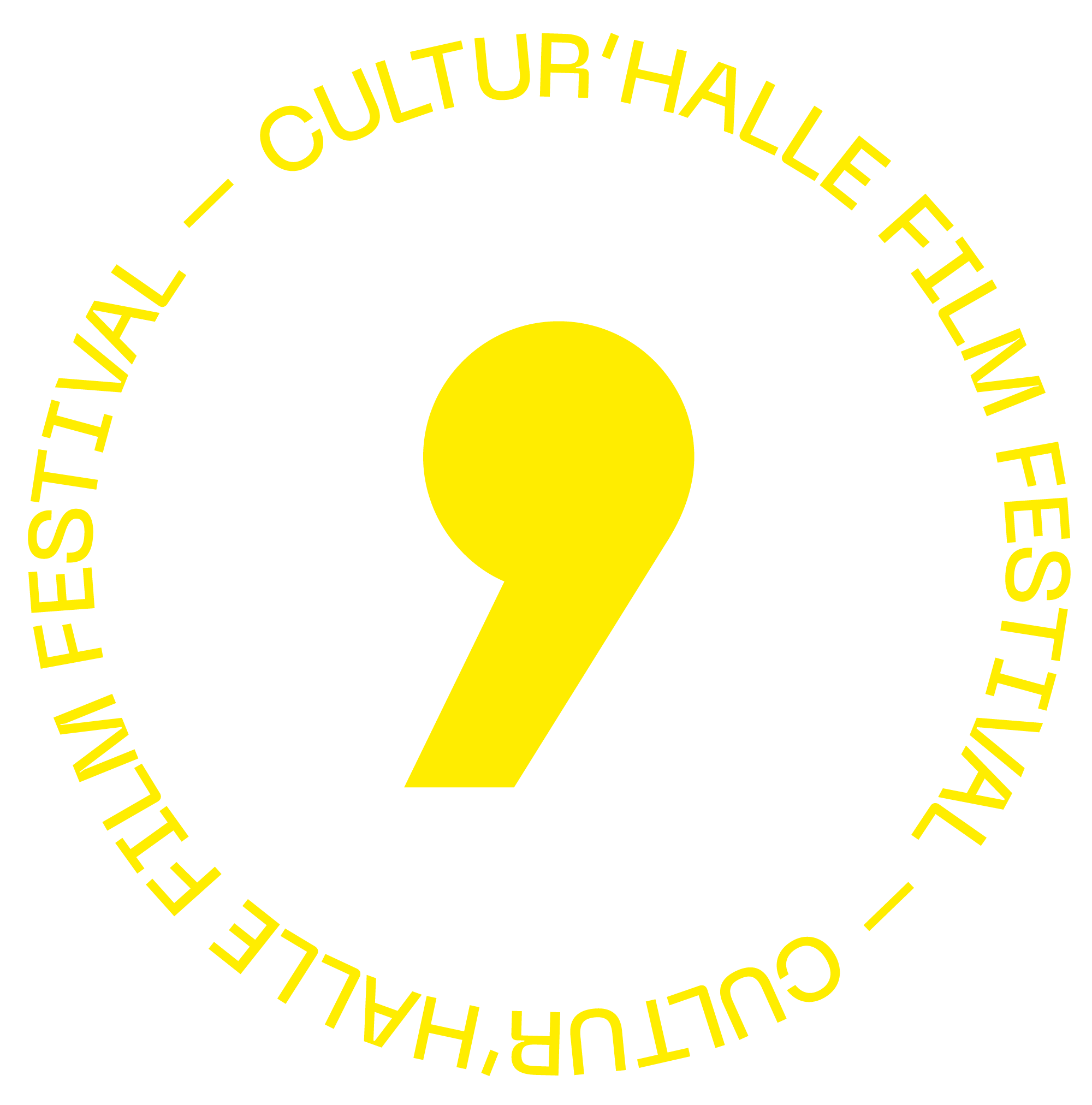 The Cultur'Halle Association brings together those who give special support to the Cultur'Halle Film Festival (CHFF).
Become a member and benefit from advantages during the Festival.
Festival subscription at an exceptional price of 20% of the full price + a reserved seat for the festival screening (by registering at contact [at] chff [dot] ch).
Annual subscription 2022-2023
Famili'Halle reduced rate
(AVS, AI, apprentice, student, unemployed)
CHF 20.00
Famili'Halle rate
CHF 50.00
Famili'Halle Duo
CHF 70.00
Famili'Halle Support
CHF 100.00
You benefit by becoming a partner of the CHFF :
You allow the existence of a quality event based in Geneva.
You associate your image with the DNA of the festival: a cultural event arousing emotions and wonder.
You benefit from an active multi-channel communication all year round at the national level.
You reach a local, young and curious public.
Your support to the CHFF also gives you :
A VIP pass.
Invitations to the screenings of your choice.
We are listening to your ideas !
Contact us at: contact [at] chff [dot] ch
Jo lima
General and artistic director
Ananda Roubian
Multimedia design manager
Brenda Alexandre
Administrative assistant
Cultur'halle Film Festival
+41 78 742 28 23
contact [at] chff [dot] ch
CH – Genève
Screening on Thursday 26 and Friday 27 October 2023 at 19:30 at Fonction cinéma :
Maison des Arts du Grütli
16, rue du Général Dufour
1204 Geneva
Ticketing on reservation : contact@chff.ch